Benjamin Blech*
Yeshiva University,
"Understanding Judaism"
- born in Zurich in 1933, is an Orthodox rabbi who now lives in New York City.
Rabbi Blech has been a Professor of Talmud at Yeshiva University since 1966, and was the Rabbi of Young Israel of Oceanside for 37 years. In addition to his work in the rabbinate, Rabbi Blech has written many books on Judaism and the Jewish people and speaks on Jewish topics to communities around the world.
Education
Rabbi Blech received a Bachelor of Arts degree from Yeshiva University, a Master of Arts degree in psychology from Columbia University, and rabbinic ordination from the Rabbi Isaac Elchanan Theological Seminary.
Milestones
Rabbi Blech is the author of twelve highly acclaimed and best selling books, with combined sales of close to half a million copies, including three as part of the highly popular Idiot's Guide series. His book, Understanding Judaism: The Basics of Deed and Creed, was chosen by the Union of Orthodox Jewish Congregations as "the single best book on Judaism in our generation"....
Major Works
Understanding Judaism: The Basics of Deed and Creed. (January 1991).
The Secrets of Hebrew Words. (August 1991).
Your Name Is Your Blessing: Hebrew Names and Their Mystical Meanings. (June 1999).
If God Is Good, Why Is The World So Bad? (September 2003).
The Book of Passover: A Celebration. (March 2005).
Eyewitness to Jewish History. (March 2007).
with Roy Doliner. The Sistine Secrets: Michelangelo's Forbidden Messages in the Heart of the Vatican. (April 2008).
* Wikipedia online,  (accessed November 8, 2012)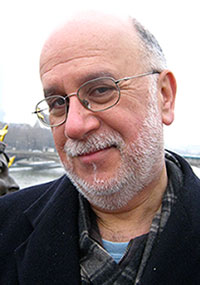 Martin S. Cohen
Editor,
Conservative Judaism, 2000-2013
– born and raised in New York City, where he received his B.A. summa cum laude from the City University of New York and ordained as rabbi in 1978. In addition to his ordination, Rabbi Cohen earned a Ph.D. in the history of ancient Judaism in 1982. The recipient of post-doctoral fellowships at the Hebrew University in 1983 and Harvard University in 1993, Rabbi Cohen has also lectured on the History of Religion at Hunter College of the City University of New York and taught Bible and Talmud at both the Jewish Theological Seminary of America in New York and at the Institute for Jewish Studies attached to the University of Heidelberg in Germany.
In 1986, Rabbi Cohen left Europe to come to Canada, where he accepted the pulpit of the Beth Tikvah Congregation in Richmond, British Columbia. In 1999, he left Canada to assume the pulpit of Congregation Eilat in Mission Viejo, California, the position he left in 2002 to become the rabbi of the Shelter Rock Jewish Center.
In addition to his work as teacher and rabbi, Rabbi Cohen is an author and has published two scientific studies in the history of pre-kabbalistic Jewish mysticism, four novels and four books of essays, including the Hebrew-language Sefer Ha'ikarim Livnei Zemanenu, as well as his own 2004 edition of the Book of Psalms, called Our Haven and our Strength: The Book of Psalms in New Translation. More recently, Rabbi Cohen has published the two-volume prayer book Siddur Tzur Yisrael, Zot Nechemati for the house of mourning, a children's book called Riding the River of Peace, and The Boy on the Door on the Ox, an exploration of the relationship between Mishnah study and service in the congregational rabbinate. From 1997 to 2000, he served as chairman of the Publications Committee of the Rabbinical Assembly and has for the last dozen years chaired the editorial board of the quarterly journal, Conservative Judaism. Most recently, Rabbi Cohen served as senior editor of the 2012 landmark volume, The Observant Life, and is currently at work on his own Torah commentary.
An avid amateur pianist and a great lover of dogs, Rabbi Cohen is married to Joan Freeman Cohen and the father of two sons Max, Emil and a daughter, Lucy.
Saul Berman
Yeshiva University,
Stern College
Saul J. Berman is one of the world's leading Jewish intellects.
He is an American Jewish scholar and Modern Orthodox rabbinic.
Rabbi Berman was ordained at Yeshiva University, from which he also received his B.A. and his M.H.L. He completed a degree in law, a J.D., at New York University, and an M.A. in Political Science at the University of California, Berkeley, where he studied with David Daube. He spent two years studying mishpat ivri in Israel at Hebrew University of Jerusalem and at Tel Aviv University. He did advanced studies in Jewish Law at Hebrew University and Tel Aviv University Law Schools. Since 1971 Rabbi Berman serves as Associate Professor of Jewish Studies at Stern College for Women of Yeshiva University. Rabbi Berman was Rabbi of Congregation Beth Israel of Berkeley CA (1963-1969), Young Israel of Brookline, MA (1969-1971) and of Lincoln Square Synagogue in Manhattan (1984-1990.) Since 1990 he has served as an Adjunct Professor at Columbia University School of Law, where he teaches a seminar in Jewish Law. Aside his academic appointments, from 1997 until 2006.
Rabbi Berman is a contributor to the Encyclopedia Judaica and is the author of numerous articles which have been published in journals such as Tradition, Judaism, Journal of Jewish Studies, Dinei Yisrael, and others.
Rabbi Berman was the founder and director of the Edah organization for the promotion of Modern Orthodoxy. Edah was ultimately absorbed into the Yeshivat Chovevei Torah.
He is married to Shellee Berman; they have four children and seven grandchildren.